We have always insisted on the highest standards for all Porsche cars added to our showroom stock, but when it comes to classic Porsche cars restored in-house, those standards are even higher. We've recently completed a detailed refurbishment on this Porsche 993 Carrera 4 Manual Coupe and the car is now in wonderful condition.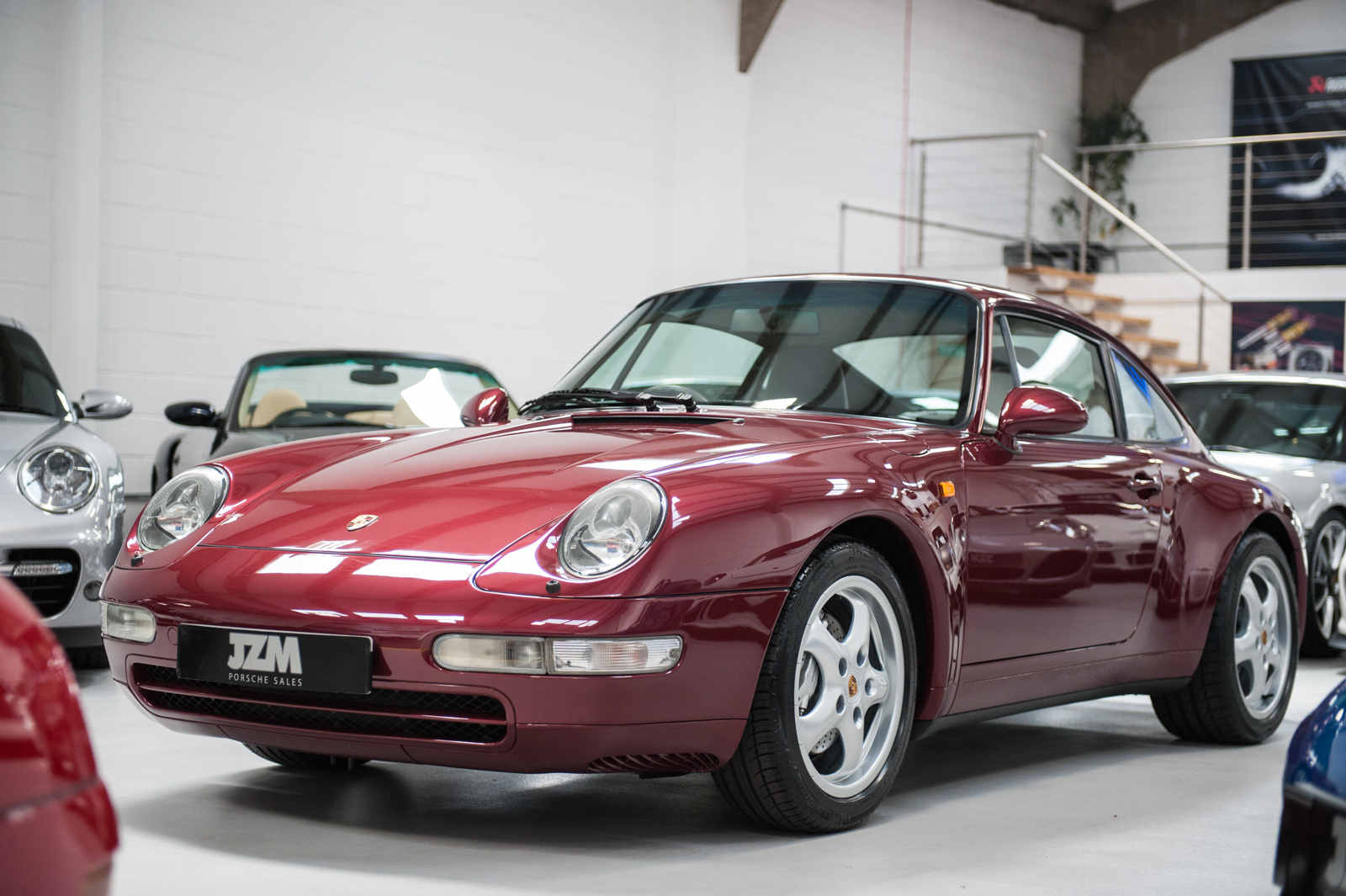 As the last of the air-cooled 911s before the arrival of the Porsche 996, the 993 remains very popular with enthusiast and investors alike. This particular RHD 993 Carrera was chosen as the basis of our latest restoration due to its wonderful service history (now on its second service book) and the sure-footed flexibility of the 4-wheel drive chassis, not to mention the factory original Arena Red colour, which has long been a favourite of 993 fans.
The external preparation was entrusted to one of London's finest bodyshops. Working with the highest quality materials, the paint was refinished to an excellent standard: we are delighted with the stunning end result. The 17" Cup 2 wheels were fully refurbished with new coloured centre caps and are now wrapped in brand new N-rated Michelin Pilot Sport rubber. The original grey leather is presented in super condition and it is always nice to have an electric sunroof. The cabin is simply superb and a perfect place from which to enjoy some European touring.
Mechanically, this car could not be better. To compliment the exceptional bodywork, the 993 received a detailed service including a new clutch, new brake discs all round with new brake pads and sensors, new heat shield to the catalytic converter, many new brake pipes and hoses and countless other minor improvements, before the work was finished off with a full chassis geometry setup and adjust.
More than £10,000 has been spent on preparing this classic RHD air-cooled 911 to the highest standards of retail presentation. We believe that it is now one of the very best examples available. Contact us to book an inspection in person at the earliest opportunity: part-exchange and finance a pleasure.